Your products from start to finish.
When you work with us, we'll take you through every step of the production process to make sure it goes as smoothly as possible. Here's what you can expect each time you place an order: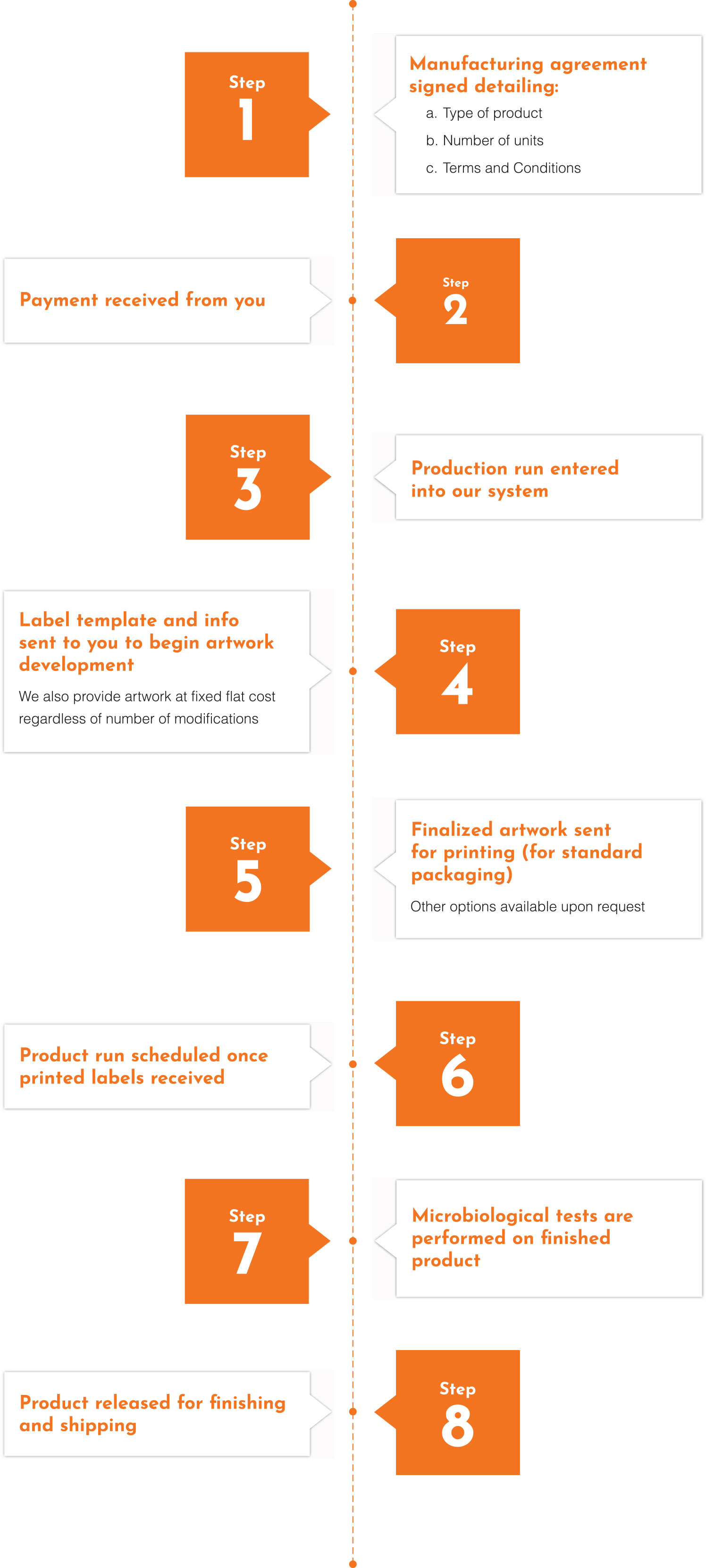 Turnaround Time
Varies by product type. Please ask for details. Label printing and microbiology testing are handled by third-party vendors and may add time. Products cannot be released until testing is complete and product passes our internal controls.
USDA Inspected and cGMP Certified Manufacturing Facility
We're proud to make all of our products in a facility that has been third-party audited and certified to follow current good manufacturing practices for consistency and quality from batch to batch. We are also USDA inspected and approved for export to Canada. We employ a food safety plan that starts with assessing all the potential hazards and then devising control steps to eliminate or mitigate them. These steps include controls for process, allergens, sanitation, pests, supply chain, traceability, recall and many others. Our highly trained team performs quality checks at multiple steps. This way, you can be confident you're selling products that are of the highest possible quality, every time. For our human grade, dosage form pet health supplements  every ingredient and the resulting product is stored, handled, processed and transported consistent with 21 CFR part 117, Current Good Manufacturing Practice, Hazard Analysis, and Risk-Based Preventive Controls for Human Food.